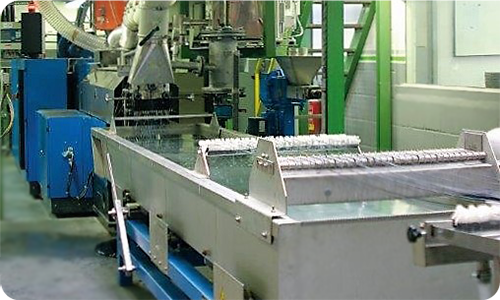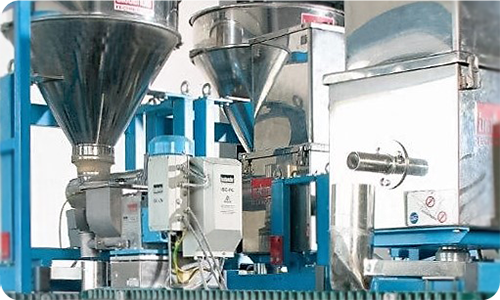 almaak international is an owner-managed company with many years of experience in the production, processing and development of engineering plastic compounds.
In the plants in Krefeld and Doberlug-Kirchhain, around 60,000 tons per year of engineering thermoplastics (PA, PC, PBT, ABS, PC/PBT, PC/ABS, PBT/ASA, PP etc.) can be produced on 16 extrusion lines with a flexible hourly output of 25 kg to 1,500 kg. These products are mainly used in the automotive industry, in the electrical and household goods sector and in the construction industry.
almaak has many years of experience in dealing with secondary raw materials and is one of the leading suppliers of sustainable product solutions in Europe. In addition to top-quality products – ranging from medical applications to highly technical innovations of virgin material – the company has for years focused on the development of compounds from sustainable raw materials, for which there is extensive series production experience in almost all relevant applications.
With its current workforce of around 180 employees, almaak develops and manufactures both customer-specific small quantities and large quantities, and is thus just as much a partner to medium-sized and smaller companies as it is to the large, globally producing, plastics-processing companies.
The finished products in all common modifications are offered under the following brand names:
Anjaconduct® Electrically conductive compounds
Anjaflam® Flame-retardant compounds
Anjatech® Specially technically modified compounds
Anjacom® Standard compounds
Anjaeco® unreinforced compounds whose raw material base consists of up to 100% pure-grade textile fibers
Anjamed® Compounds for medical applications
Anjarec® Compounds with 100% recycled content in the polymer base
All materials are supplied with data sheet and quality certificate – also after modification with additives requested by the customer or customer-specific quality adjustments.
almaak international is certified according to IATF 16949, DIN EN ISO 9001, DIN EN ISO 50001 as well as DIN EN ISO 14001 and thus fulfills the highest demands on quality assurance and quality management especially for the automotive industry.